Creekmoor Events
updated 01/04/2021 2:05pm
HAPPY NEW YEAR !!! We wish you and your family a safe and healthy new year!!
Tavern on the Moor Update
To place a to go order please call 816-331-2621 ext 6
CLICK HERE FOR THE JANUARY SPECIALS AT THE TAVERN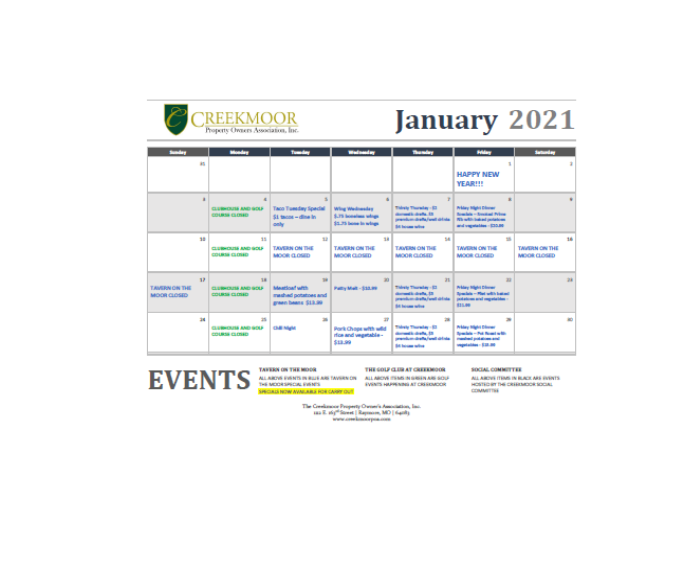 Do you have a question for one of the POA committees? If so, you can reach members of the Lake Committee, ARC committee or Beautification Committee by email at committees@creekmoorpoa.com.
Print