Home
updated 05/02/2022 2:33pm
Tavern on the Moor Update
To place a to go order please call 816-331-2621 ext 6
CLICK HERE FOR PRINTABLE MAY CALENDAR
Do you have a question for one of the POA committees? If so, you can reach members of the Lake Committee, ARC committee or Beautification Committee by email at committees@creekmoorpoa.com.
updated 05/26/2022 3:59pm
Parkside Development Plan - Concept Plan for development south of the Creekmoor Clubhouse - for more information, visit www.raymore.com
(NOT PART OF THE CREEKMOOR POA - FOR YOUR INFORMATION ONLY)
UPDATED May 2022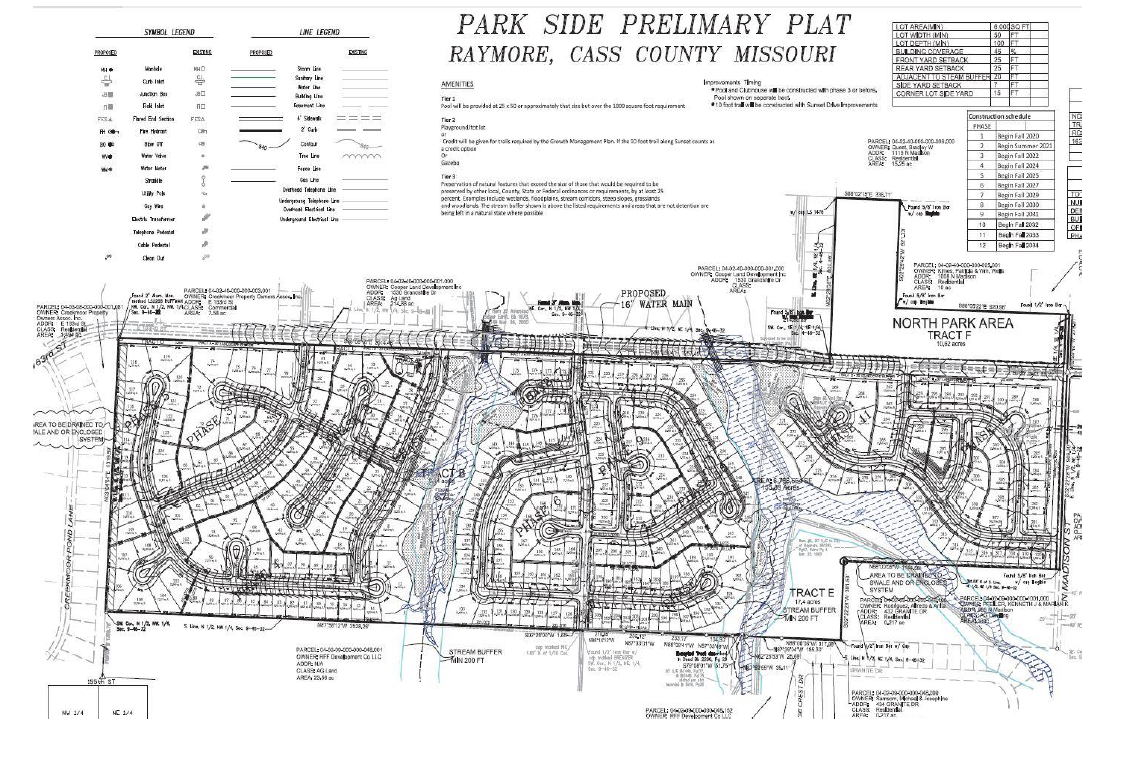 Administrative Office:
8:00 a.m. - 5:00 p.m. (Monday - Friday)
6:30 a.m. - 7:00 p.m., Daily

Tavern on the Moor Restaurant
MONDAY 9:00am to 7:00pm
TUESDAY 9:00am to 9:00pm
WEDNESDAY 9:00am to 9:00pm
THURSDAY 9:00am to 9:00pm
FRIDAY 9:00am to 10:00pm
SATURDAY 8:00am to 10:00pm
SUNDAY 8:00am to 7:00pm
Clubhouse/Golf Course:
Closed all day on New Year's Day, Thanksgiving, and Christmas.
Creekmoor POA
1112 E 163rd Street
Raymore, MO 64083
Creekmoor Fitness Center
24-Hour Access
Welcome to the Creekmoor Community POA website! Everything you need to know is right here at your fingertips.